Repair for All major insurance companies
Free, no obligation quotations , Private and commercial accident repair, Vintage models to contemporary, high end vehicles, Correct paint imperfections, Welding, Body kit fitting, Unique fabrications, Mechanical, Restoration, Creative custom colour service, Free collection/delivery/Courtesy car, Low bake oven, Alloy wheel refurbishment, Vehicle recovery service.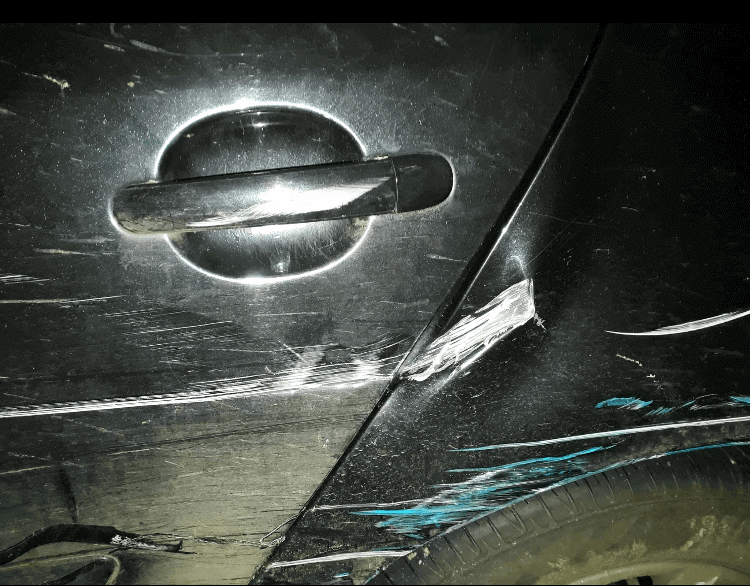 REPAIR FOR ALL MAJOR INSURANCE COMPANIES
We are not tied to any, one insurance company, but work closely with all major insurance companies. It's a very simple process of dealing with Browns body repairs. All we require is a claim reference number – Leave the rest to us!
It is that simple, we understand that when you have been in an accident you begin to miss your car. Although courtesy cars are there to get you from A to B, they just don't feel the same. Am I right?
Therefore, we will get your car back to you within a reasonable time frame so that you no longer have to worry about getting your car back. We always want to get the car back to showroom condition so we will use our mechanics to do exactly that, it will almost feel like you have received a brand new car.
Everyone dreams of getting a service where that doesn't require too much of their time. Browns will do all the hard work for you.
Restoring your car back to its glory days!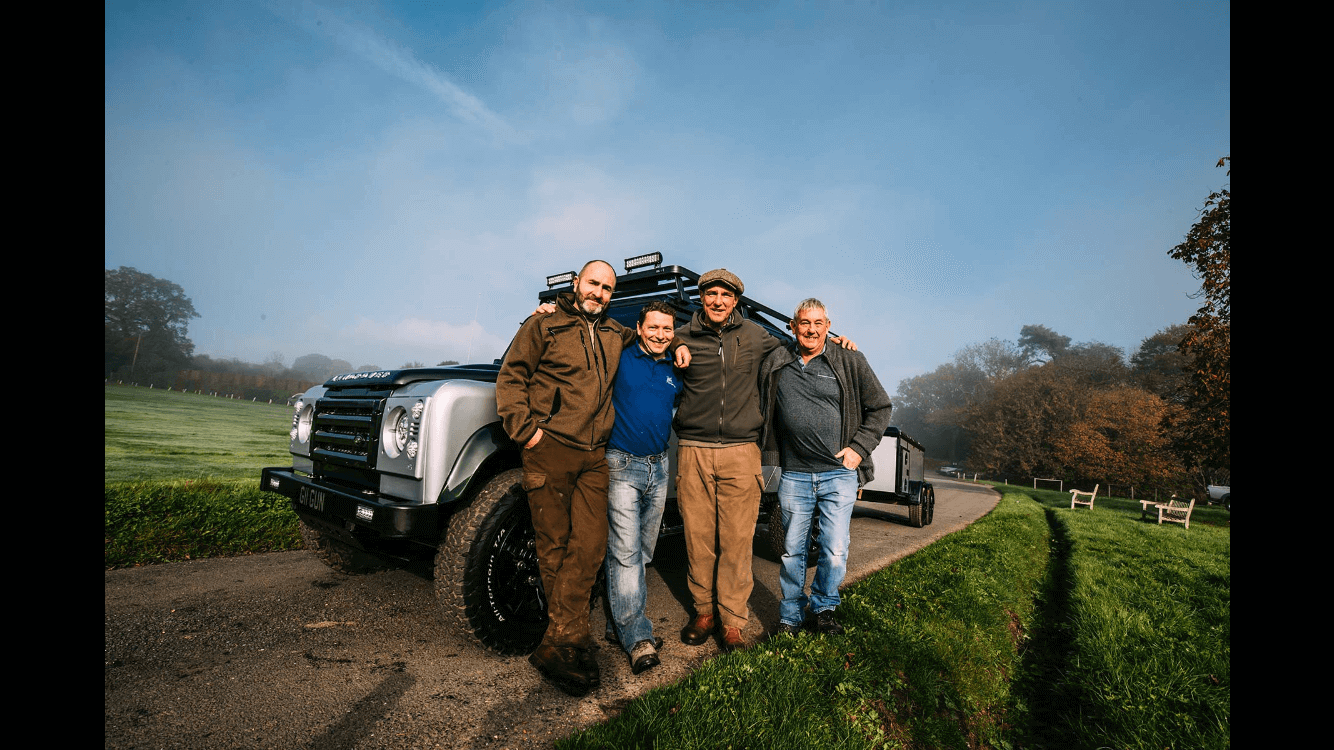 FREE, NO OBLIGATION QUOTATIONS
We offer the facility for accident images to be emailed directly for an instant, free no-obligation quote.
This service is perfect for those that want to understand how much it will cost to get their vehicle repaired. We like to put the trust back into mechanics as we understand this is considered an untrustworthy sector. Rest assured, we work closely with our customers to ensure they get the service they need at a reasonable and affordable cost.
No matter how big or small the job we will be able to take a look and provide you with a quote. All quotes are priced with our highly experienced mechanics to ensure everything is covered within the quote. This is because we want to make sure there are no hidden costs.
Whether you would prefer to send us an image of your car to save yourself time, or even if you want to bring it to the workshop. We have you covered. If you decide to go ahead with the quote, the process could never be easier from here on out.
No longer having to leave the house to get a quote.
Get your quote today, don't waste time.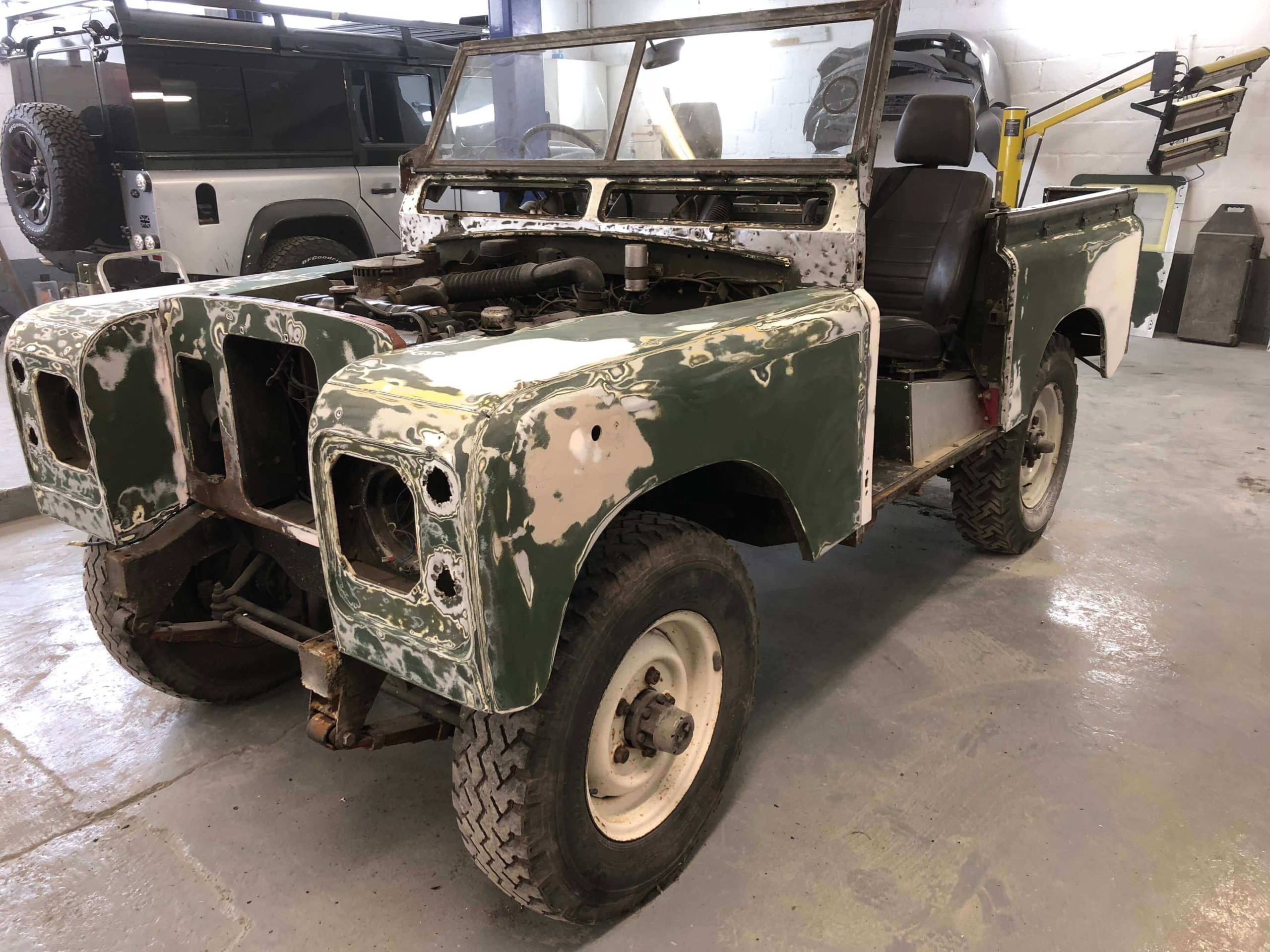 PRIVATE AND COMMERCIAL ACCIDENT REPAIR
In need for some small repairs on your vehicle. Whether this commercial or private. Browns Body Repairs understands the importance of a speedy turnaround. That is why we will focus our time on getting this fixed within an effective time frame so you can get back on the road as soon as possible.
We even offer pre-ordered parts, pre-coloured-matched panels to help optimise the repair time. As we understand it can be frustrating waiting for the parts to arrive. Delaying the process of getting your commercial or private vehicle fixed. Sometimes our pre-ordered parts may not match your vehicle. However, we have great suppliers and should be able to get the parts within a reasonable time frame. Because of this, it still allows us to provide a speedy turnaround on your vehicle.
Our highly experienced team will be able to carry out professional works, making sure everything is in order before giving the vehicle back. This is because we like to provide a service that people can rely on time and time again.
Helping get your car back on the road.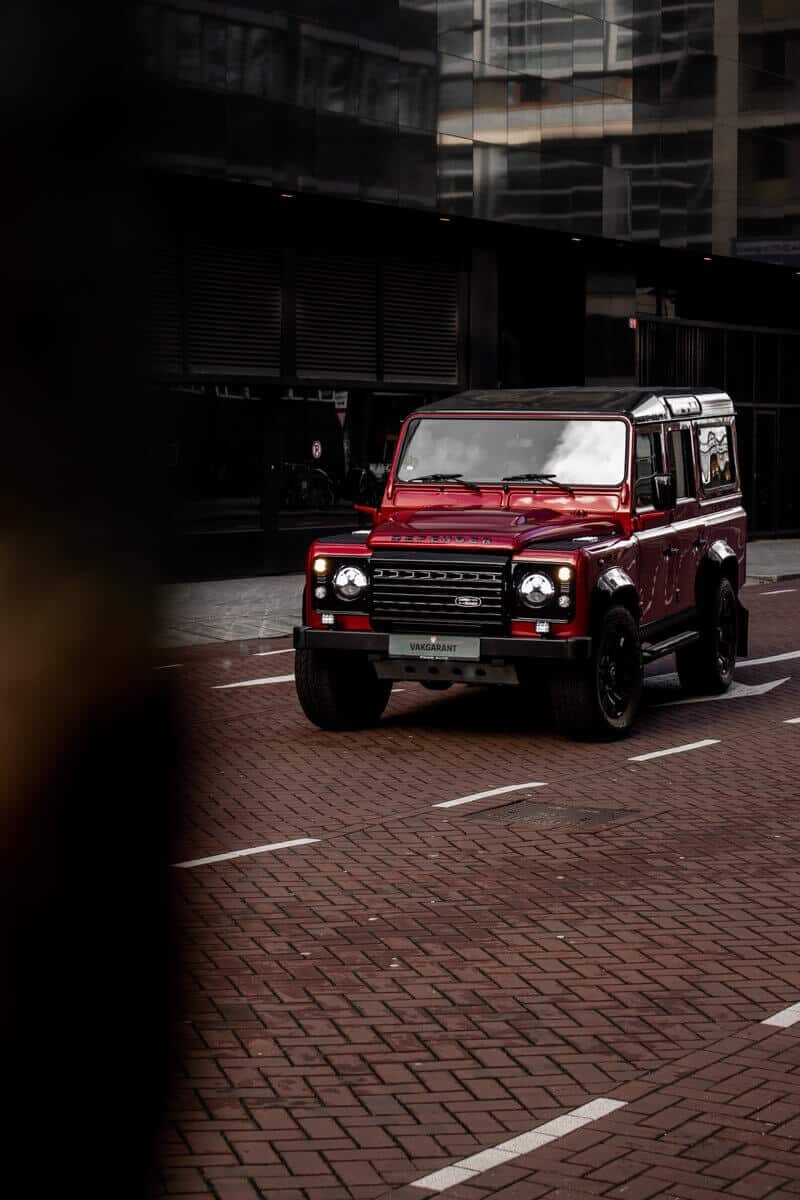 VINTAGE MODELS TO CONTEMPORARY, HIGH END VEHICLES
We offer full customisation to all Landrovers and complete 'soup to nuts' rebuilds. A full spectrum of Landrover upgrades available.
Our vintage models to contemporary, high-end vehicles service are perfect for those that are looking to transform their vehicle into something unique and better. Majority of the vehicles we work on are Landrovers, as seen with our work on Vinnie Jones Landrover. Browns Body Repairs will take the customisation all the way through from beginning to end. Finishing with a unique twist so that you can roam the streets in a truly unique and smooth vehicle.
Everyone dreams of that car that can turn heads when you're driving down the road. This is usually associated with supercars when in reality, it's all vehicles that bring something different. That is why Browns will help transform your Landrover into something unique so you can stand out and turn heads.
Bring the 'WOW' factor with your new Landrover.
Upgrade your Landrover today.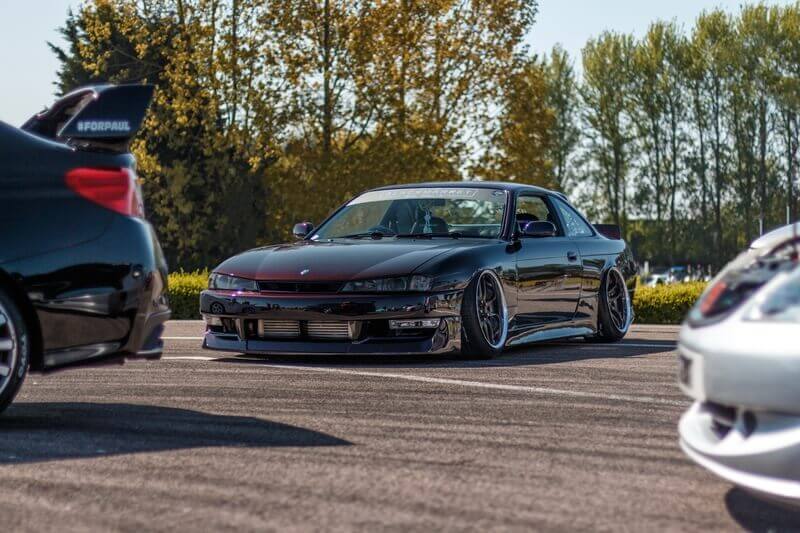 CORRECT PAINT IMPERFECTIONS, WELDING, BODY KIT FITTING
Here at Browns Body Repairs, our team have the full capability of cutting, making good or welding in new panels for your vehicle with our wide range of experience and expertise.
Have you found some paint imperfections on your car? Don't worry, Browns Body Repairs can help you make your car look brand new. Our specialist team will be able to transform your car back to its glory days. Ensuring the paintwork is perfected so you can come away happy. Perfect service for those that want to enhance the appearance of their car or even for those looking to sell.
Is your car showing rust holes? If you have stumbled across any rust holes then Browns will be able to weld together the body panels to make your car look brand new. It is important to get this fixed before it gets worse. This is perfect for those looking to add value and improve the appearance of their vehicle.
Lastly, our body kit fitting specialists have worked on countless models and car brands. Providing a reliable service so you can get your car modified to your personal preference. We have experience in the following: front and rear bumpers, side skirts, spoilers and bonnets. Perfect for those that are typically bored of their stock car and want to add something new to the vehicle. Boosting appearance and sometimes value to the car.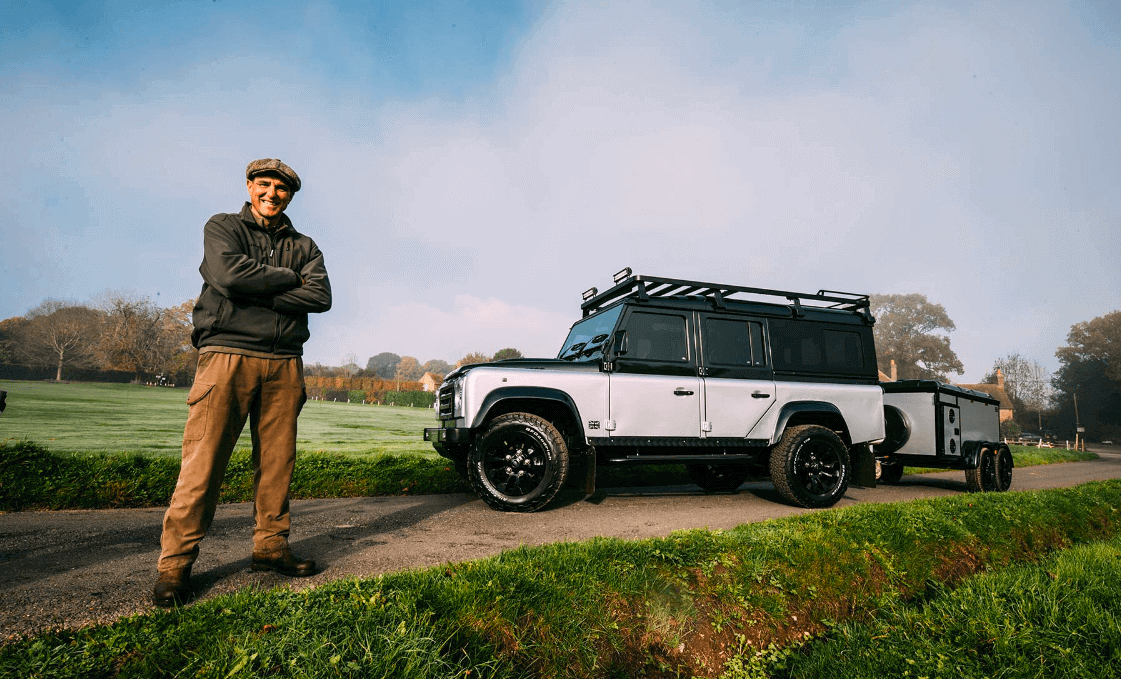 UNIQUE FABRICATIONS
Looking to get some unique fabrications for your vehicle. Look no further as Browns Body Repairs can provide you with exactly that. Our team have experience in pre-made body kits or custom 1 off carbon fibre kits.
Make your car unique to other stock models, nothing feels better than to stand out from the crowd. Especially with a beautifully modified vehicle.
Turn heads at every turn, you may find you'll get individuals wanting to take pictures of your unique fabrications. How is that for aesthetically pleasing. The day that happens you know you have done well with your choice of vehicle and modification. We can help you reach that status.
Not only will it help modify the appearance of your vehicle but it can also sometimes increase the value of the vehicle.
They say not everyone is the same, so why can't this be the case for vehicles. Make yourself known.
Get your unique fabrication today.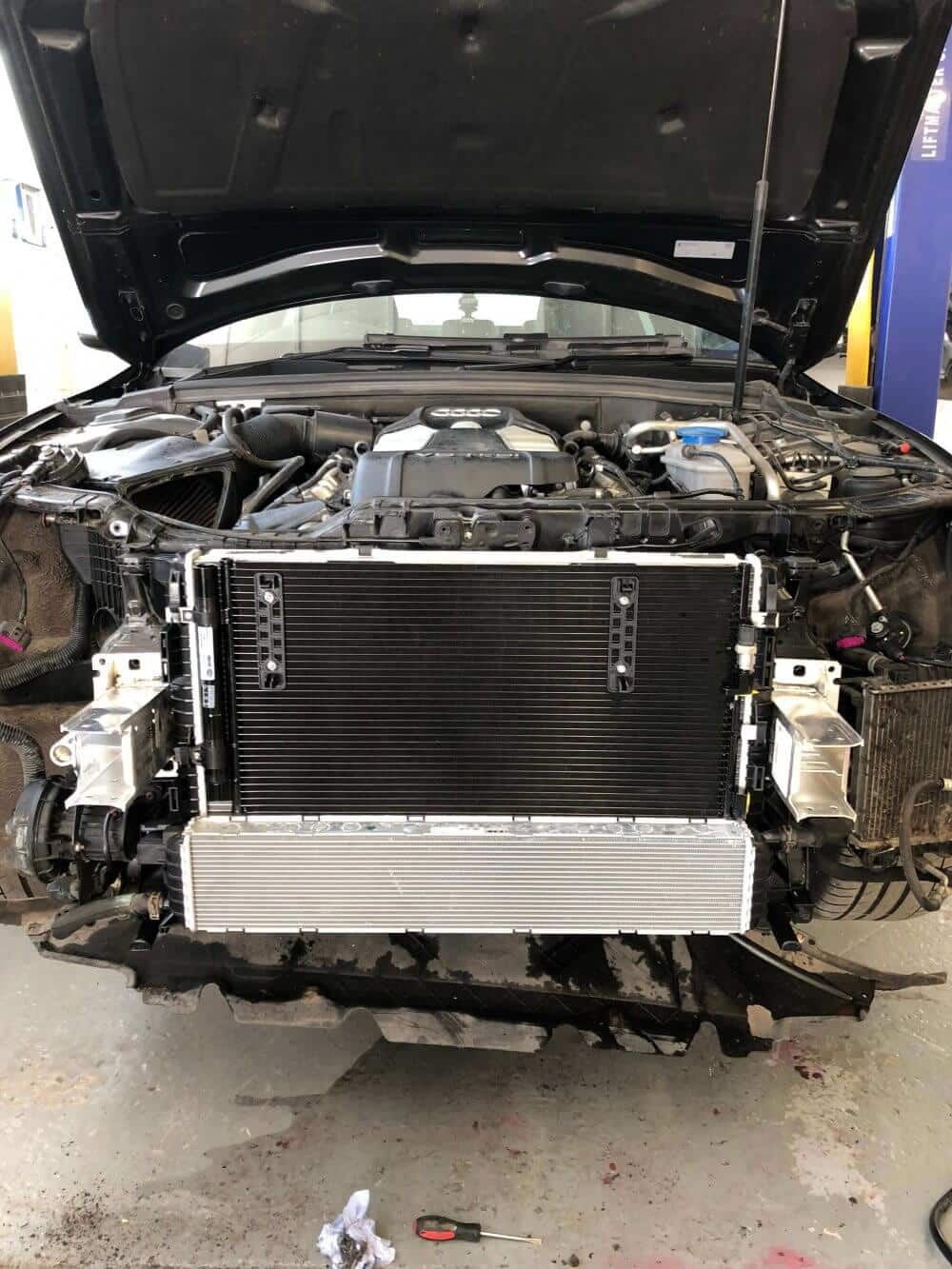 MECHANICAL
Here at Browns Body Repairs, our mechanical team are highly experienced with a great deal of knowledge and expertise. We have a team of referral Landrover, Volvo, VW, Audi, BMW, VAG master technicians.
With our team, you will not have to worry, as you are in safe hands. It is always reassuring knowing that we are capable of dealing with various car brands and models to help restore your vehicle back to showroom condition.
Our team will know more about your vehicle than the typical mechanic as they have received specialist training from the car manufacturers themselves.
We have worked on countless projects so we know our own capabilities, helping us give a reasonable time frame to get your car back up and running.
This helps provide a faster turnaround on your vehicle so you can get back on the road as soon as possible. Our service is fast, effective and reliable. Not to mention affordable.
Need a mechanic to take a look at your car?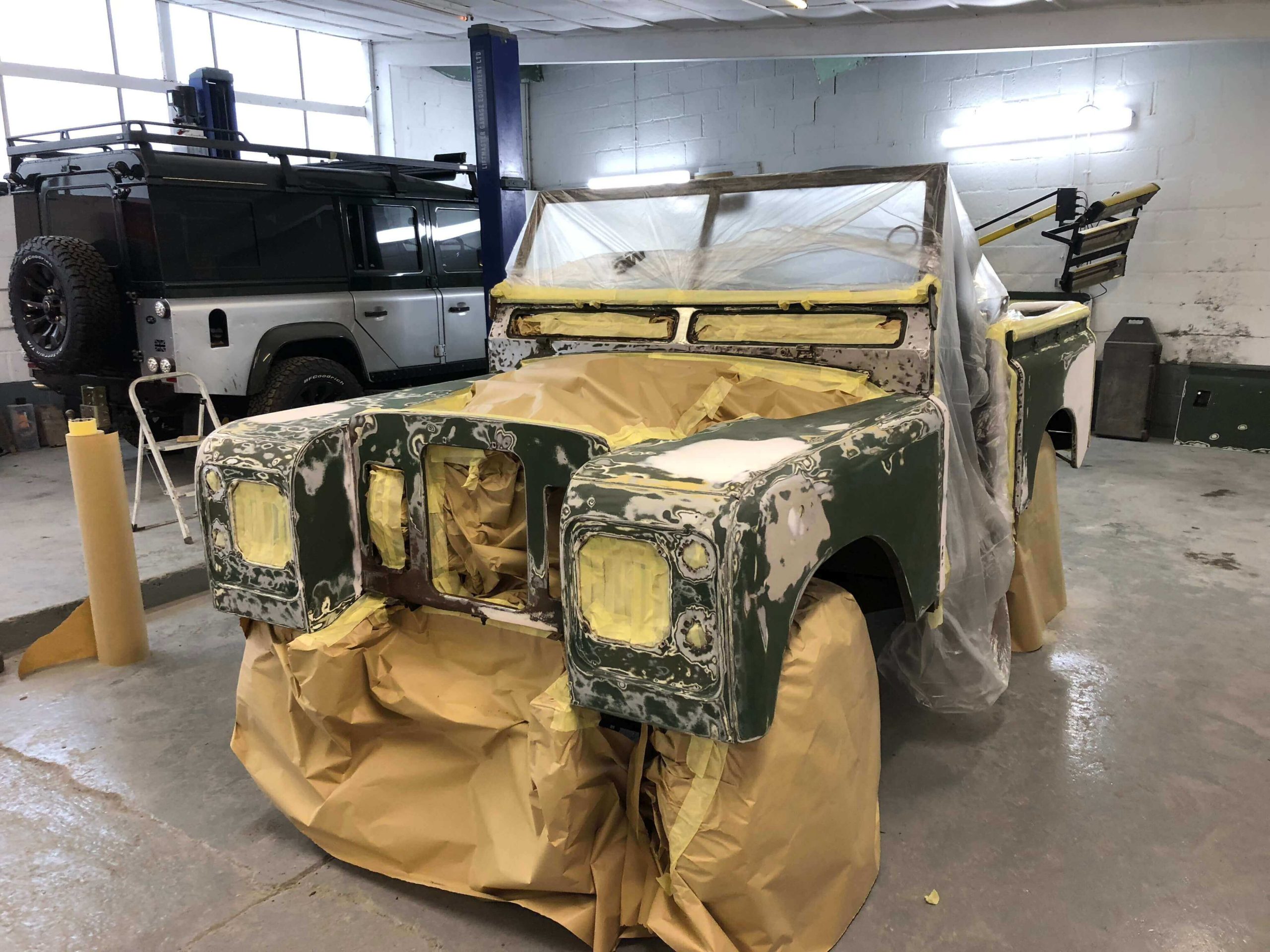 RESTORATION
Have you got a classic car that needs restoring from start to finish?
Browns have you covered as we offer complete restoration from welding, fabrication, rust removal and respray.
It is always important to show off the 'classics'. That is why we have a specialist restoration team in place to take care of all the works. Having worked on a number of restoration projects.
We know a thing or two about keeping it classic.
Also with classic cars, you may find that they need some maintenance over time as they may require a respray to reinvent the colour of the car. Over time, you may see rust building up, thanks to our welding services we will be able to take care of this for you.
Let us help restore your vehicle back into the rightful classic.
Restoring your classic is perfect for those looking to increase the value or just general appearance.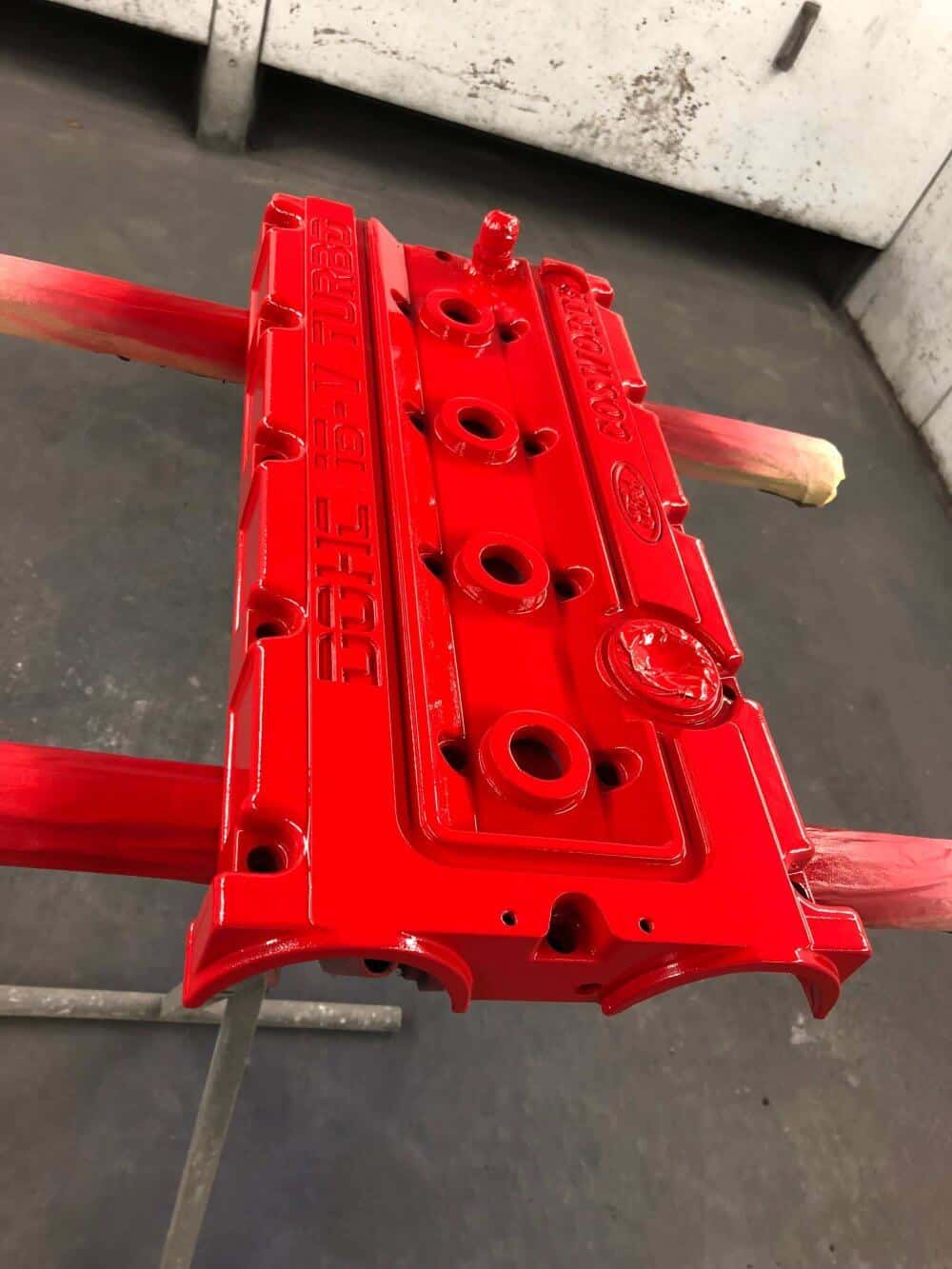 CREATIVE CUSTOM COLOUR SERVICE
Our team at Browns Body Repairs has the capability of mixing one custom colour, complete colour matching service, the full spectrum of colours.
Get the colour you want for your car, make it yours.
We are able to match any colour you wish with our wide range of colours available, our professional team will then make this a reality.
Whether you want one or more colours.
Make your car stand out from the base model with a unique colour service from Browns.
Wanting your car to stand out with a bold colour, or looking for a more subtle look? We can do both.
We have worked on numerous manufacturers and models, so what are you waiting for? Bring your car in today.
Make your car your own.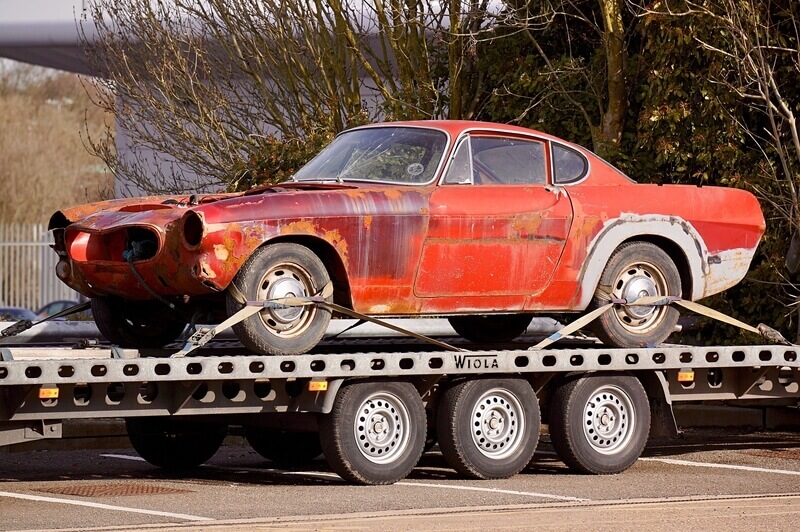 FREE COLLECTION/DELIVERY/COURTESY CAR
Need someone to come and collect your vehicle for immediate repairs but are unable to get it to the garage. We are able to come and collect the vehicle from your house which works perfectly if you're struggling for time to get it to us.
Life becomes a lot easier when you don't have to fit us into your day, instead we take care of that aspect for you.
Not only do we come and collect your car for repairs. We also work closely with Enterprise rent-a-car so we can sort out a courtesy car for you whilst the repairs take place.
That means you will never be without a car whilst the repair takes place. It's a win-win for everyone.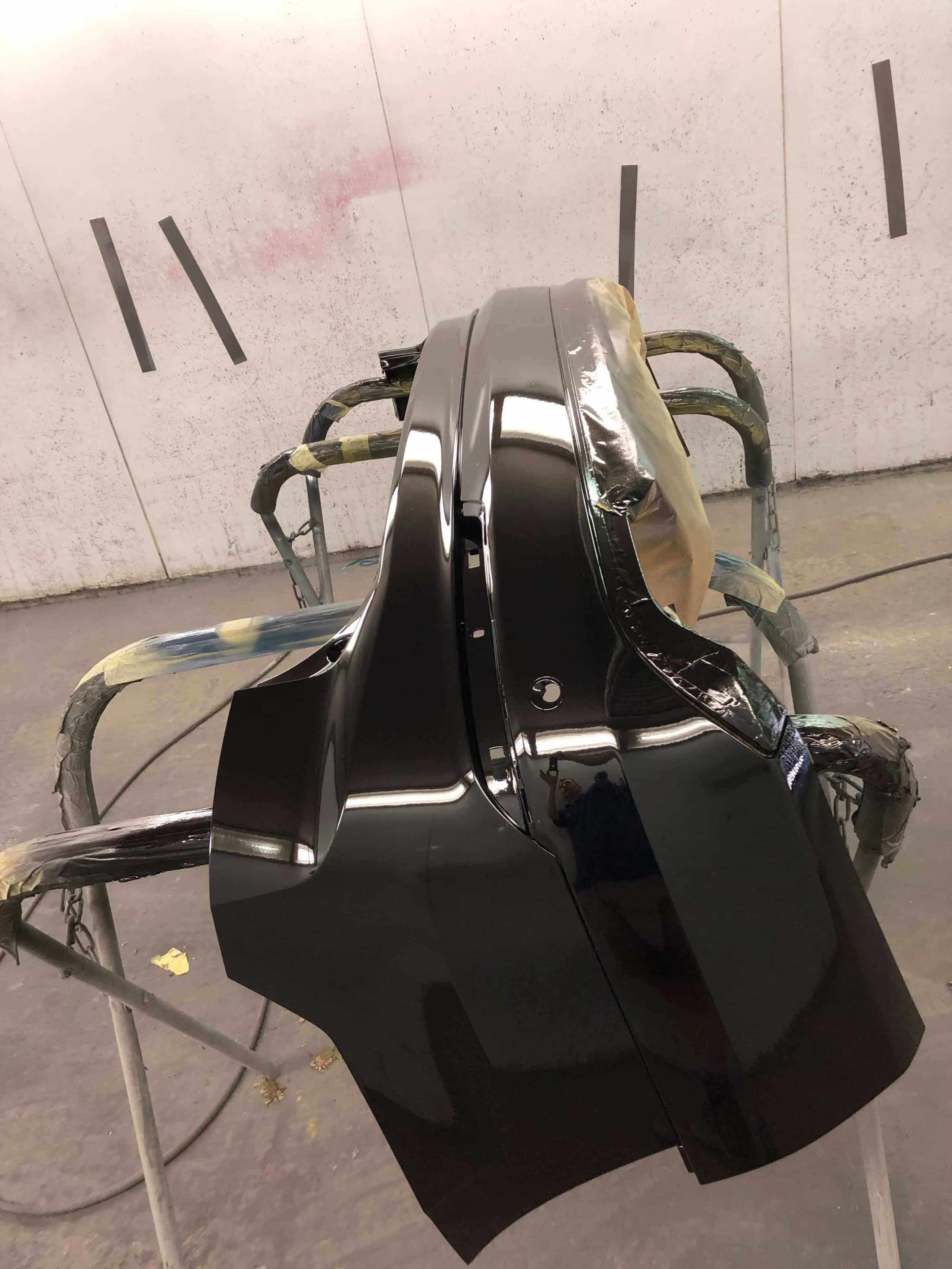 LOW BAKE OVEN
We run an infrared and low bake oven system to ensure correct baking and curing processes. Therefore, when you come to us for spray paint we can ensure perfection.
Our low bake oven makes sure that every single coat of paint on your vehicle is sprayed at the exact same temperature. This causes the overspray to be removed and cause a smooth finish to the paint job.
The low bake oven also has filters that capture the dust to ensure an immaculate finish.
Returning the car back to its showroom edition.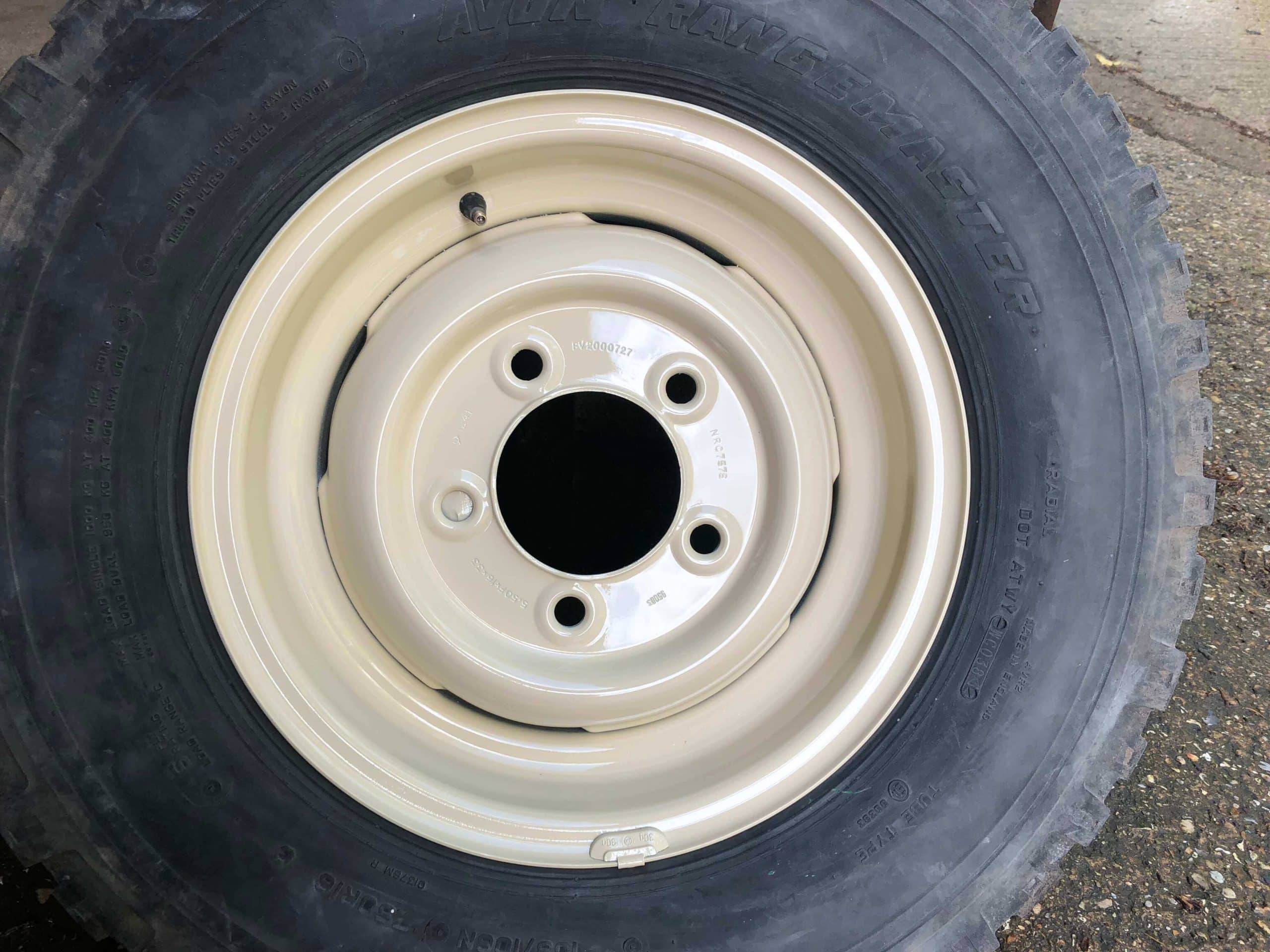 ALLOY WHEEL REFURBISHMENT
Find yourself scraping your alloy wheels. This can leave an unpleasing appearance for your car and is something that you may be desperate to repair.
This service is perfect for those that are looking at either selling or part-exchanging your car because it eliminates the prospect of having to buy new alloy wheels.
Here at Browns Body Repairs, we deal with all minor alloy wheel refurbishments.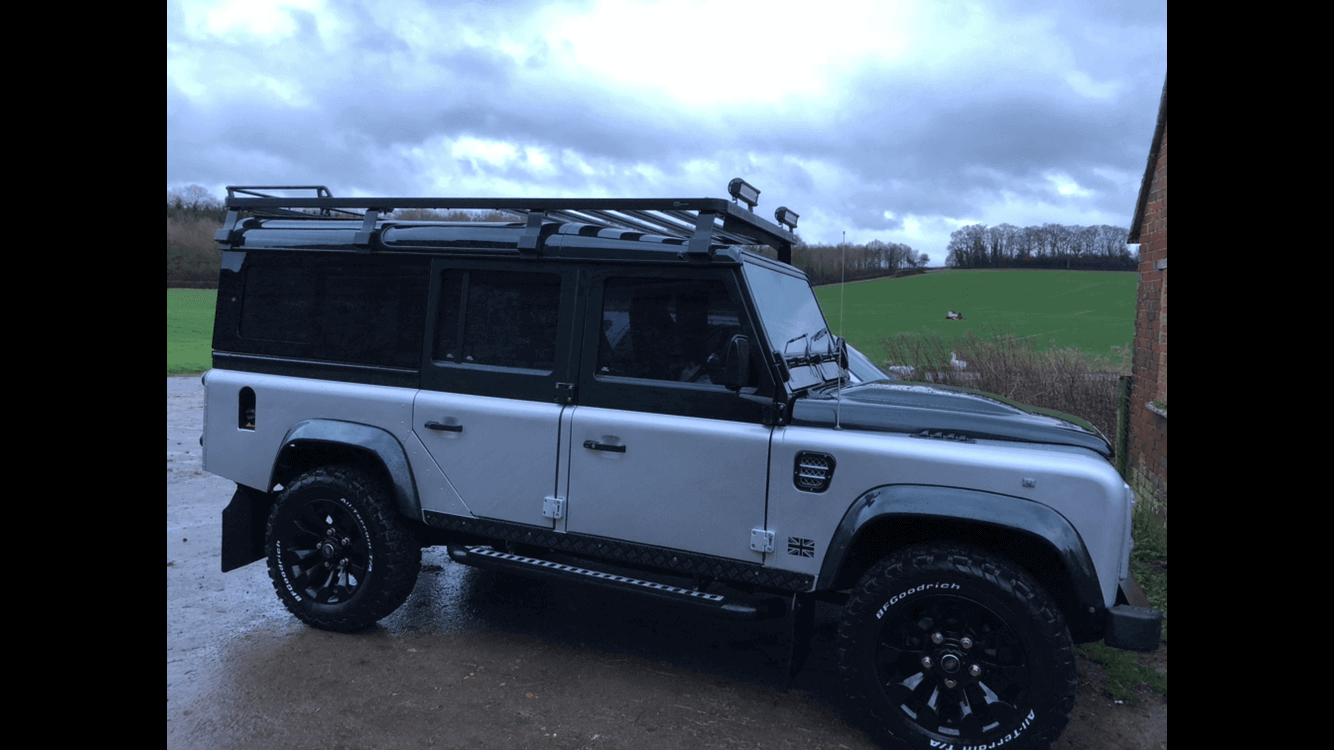 VEHICLE RECOVERY SERVICE
Brown's Body Repairs offers a vehicle recovery service. If you have had an accident then our team will be happy to recover these vehicles within a reasonable distance from our workshop.
Even if you have broken down we will still be there to help you. There is nothing worse than breaking down or having an accident in the middle of nowhere. That is why our team will come and collect the car for you.
Once the recovery service has taken place we then have a wide range of services available including servicing your car. This is to ensure that car is working at its best and if you have had an accident we will aim to get it back up and running if possible.
Testimonials
"Thanks for your patients , awesome workmanship and getting all my ideas through my hundreds of emails and pictures through the night from America , my 110 defender is probably one of the best in the country and thanks for matching the trailer to the LR, feel free to show as many pictures as you wish and of course great article in the landrover magazine even they were speechless , you are professional, honest and a great bloke to do business with , I'm looking for a 90 to give you to keep you busy for another 2 years , a million thank you's my vehicle dream is complete, cheers pal "
Vinnie Jones
Stuart did a great job fixing the tailgate of our bmw. Looked after everything, no dramas and got the job done quickly. Recommend and will use again
Paul Barnes
Great experience getting my car repaired. Stuart responded quickly to my enquiry and customer service was excellent throughout. Have already recommended to friends and will continue to do so. Thank you!
Maranda Jones
Excellent service from the guys. They looked around for the best price for a part i needed instead of just getting the most expensive one, there are not many places that will do that. Dropped off in the morning and ready just after lunch fully fixed and clean as a whistle
Matthew Rawlins
Would highly recommend Browns Body Repairs. Parts were ordered, sprayed and work carried out in such a short time. Really happy with the quality of the work and service. Many Thanks to Stuart.
Deborah Saunders
Fantastic service from Stuart and the team. Squeezed us in at relatively short notice at a price lower than I was expecting. Really happy with the quality of the work too
Tom Henry
Great customer service High car provided Dealt with all insurance issues swiftly Friendly staff Flawless finish . car looked like new Would highly recommend
Debbie Cross
I couldn't be happier with the service I received from Stuart. From the moment I phoned to enquire through to having my car brought back, the customer service was second to none. They did a perfect job of repairing my car, you would never be able to tell there was ever any damage. I would highly recommend and have no doubts about using them again.
Hannah Higgins
Great service. Repair carried out very quickly and saved me a lot of money so very happy!
Mark Lloyd
I can't rate Stuart at Brown's highly enough. He was so helpful and knowledgeable, offering great advice and sorting out our car quickly and at a price we could afford. Great service, and we're really pleased with the result. I would strongly recommend Brown's.
Suzie Lambert
Amazing people amazing service will definitely be reusing again
Ben Benham
Great service and delivery!
Mark Coulter
Great guys Sorted my bmw where some one had gone into the back of me and now looks as good as new.
Eden Thornton
Good people who do great work. Do yourself and you car a favour - use BBR.
David Benson
Stuart and his team always do a great job - I have used them several times. The paint is matched to perfection and the cars look like new again. Having seen what they have done to my daughter's car, I would highly recommend to others.
Paulo Henrique
Stuart and his team have been fantastic when repairing my rear quarter panel on my fiat. Brilliant communication from start to finish and all the work was completed on budget as per the quotation. The quality of repair and service greatly exceeded my expectations. I would highly recommend to anyone!!!
Scott King
Firts class service and results. Friendly, professional and highly recommended.
John Orr
Browns repaired my Landrover Discovery Sport where bodywork had be damaged. Really pleased with the finished achieved, the car looks like showroom condition. Stuart was very prompt in preparing a quote and booked the vehicle in at my convenience for the repair to be carried out. The repair was completed to schedule. I highly recommend Browns Body Repairs for their quality, value, professionalism and punctuality. They are also very nice people too, which helped enormously.
Ayres Ayres
I found Browns through a local Facebook group that quite a few people recommended him so I decided to take my Volvo V60 Polestar to get a fairly large scrape that had been badly touched up by previous owner and some stone chips to the front bumper sorted out. Was over the moon with the results you simply can not tell where any of the marks were and the colour match was spot on. If you have a car that is your pride and joy like mine is - fear not Stuart is your man!
Laurence Saville
Some of the nicest chaps I've met, did a great job and totally professional. Great communication the whole way through too.
James Pennicott
Stuart was fantastic with the repair of our Golf. Very knowledgable, helpful, efficient and competitive. Would definitely recommend Browns Body Repairs for any bodywork repairs.
Shahram Hemmatpour
Great experience - bodywork repair on my BMW was like new, was done very quickly, Stuart was very responsive & clear in his communication and he even dropped the car off at my house once the job was done!
Gavin Kinghall Were
Stuart has done two great jobs on my Mitsubishi Delica camper van this year. Firstly he repaired a dent near the rear window which I couldn't find anyone else locally to tackle because they were too worried about cracking the glass, which was hard to source and expensive to buy. Stuart was confident he could do it carefully without endangering the glass and did exactly that. Perfect job. Then I wanted to fit a Fiamma awning and none of the authorised dealers would touch it because Fiamma don't specify brackets (it's a rare van after all). It wasn't an obvious job for a body repair shop but I knew Stuart liked a project from his work on Vinnie Jones' Land Rover, so almost as a last resort I asked him if he would have a go and he did a cracking job. Highly recommended!
Mike Smith
Superb service! Great workmanship, done on time and at estimated cost. Would highly recommend to anyone in need of quality bodywork repairs.
S C
We recently had some work done on our car at Browns Body Repairs and I have to say that both Stuart and Kevin were excellent. They were both very friendly and knowledgable people which immediately put me at ease. In explaining what was required, Stuart pointed me towards a repair option which would save me some money which was a very rare and pleasant surprise. This honesty and integrity is something I felt compelled to highlight and coupled with the very high quality repair, I would thoroughly recommend them to anyone in need of body repairs.
Jon Smith
Just to say thanks. A great job in fact a very very good job. The repair to my car was so good I don't think anyone could see it. Not even my leasing company specialist !!!! A Van Gough to the motor industry !
Perry Leete
I wouldn't hesitate in recommending Browns. Excellent, polite service and a great job on my car repair. Work was completed within the estimated time scale and at the estimated price. Thanks Stuart and Kevin.
Anita Martin
Stuart recently helped me with an insurance claim after I was hit by another driver from behind. He helped me with the entire claim, both with the correspondence with the other drivers insurance company (who were particularly slow and obstinate), and with the repair itself. The rear bumper of my 2006 BMW 330i was caved in, and Stuart had a replacement waiting for me which he fitted in under an hour at 8:30am in the morning. He even buffed out some marks on my paintwork for free! Top bloke. The match of the paintwork and the bumper is flawless. I was concerned that there could have been some mismatch between the new paint and the old, considering the car is nearly 14 years old, but there was absolutely none. I would highly recommend Stuart and his team. If you are looking to visit Stuart, make sure that you take the first right hand entrance after the green (if you are coming from the A3) as Google Maps has incorrectly positioned their marker. Keep going down the drive past the group of buildings that are painted pink, and after you have driven over the last of the small speed bumps, take a left all the way down to the bottom of the hill.
Jamie Reynolds
Many thanks for pulling my wife's car out of the ditch on park lane today shes very grateful, and also for checking if there was any damage, would highly recommend using browns body repairs,
Mark Knapp
I have known Stuart for over 30 years and he has done work for me personally and professionally for over 12 years. He has intergrity and a level of honesty that is very rare, his work is first class and his quailty is outstanding. All of my family and friends only go to Stuart. He can attend to a small scratch or a full restoration.
Richard Barker
Excellent service from Stuart and his team I have used various bodyshops over the years and these guys are the best highly recommended
Russ Thompson
Excellent service, walked through the options and was very pragmatic, good price and the work was completed to a high standard. Thanks Stuart for making this such an easy process!
Will Gray
Stuart has carried out a few jobs for me and I've always been very pleased with his work. The latest was some body repair on my Volvo which was carried out in record time and for a very reasonable price. Stuart will always be my first port of call when it comes to bodywork repair.
Chris Thorpe
Great service. Explained easily what needed to be done to our car and works completed to a high standard. Fair price and went the extra mile - very happy.
Darren Ellis
A brilliant experience. A top garage, Stuart is a top guy, efficient and trust worthy and a very happy customer. Would highly highly recommend.
James Hogg
A* service, would always reccomend your business!
Adrian Mannix
Highly recommend Stuart and the team at Browns Body Repairs following a recent repair on my car. A faultless service from start to finish. Stuarts quote was the cheapest I had received by far. A very happy customer!
Tracey Rowland
Very helpful, Stuart went out of his way to ensure that the repairs to my vehicle were done to suit my schedule. The finished results were perfect, as good as new. Very happy and would highly recommend them.
sonofalfresco
Excellent work of very high quality. Very friendly, helpful people who are really conscientious and creative when needed. They do a first class job even when insurers are only prepared to pay for a second class one!
R Hirsch
"Hello Stuart. I just wanted to say THANK YOU SO MUCH for repairing my car. I don't know how you managed to fix it, but I am VERY grateful to you. Fantastic job as usual. Car looks great... Best, Ellie (Bellotte). X"
Ellie Bellotte
May 4, 2018
"Thank you for bringing the Land Rover Defender G11GUN over for us to inspect, I have to say the quality of the work carried out is exceptional and the speciation of the parts used along with the trim and accessories are all of the highest quality, the paint work is of a standard I have only ever seen on luxury car restoration, and the detail in the fitting out and assembly is of a higher standard than we see on Land Rovers produced by either Khan or Twisted."
Richard Gross
April 19, 2018
"A quick note to say Thank You once again for a swift, painless and stunning job on the front wings of my car, I think this is probably the 10th job you have done for me and I will keep coming back for my small repairs and complete resprays. Always happy to recommend you to my friends as I know you will always look after them and do a brilliant job."
Toby Clement
June 1, 2018
"I have used browns on 3 occasions and can't recommend the guys strongly enough. Stuart and Kev are great guys and the work done is always of incredible quality. What i particularly like is that they always try and make it the best value for me and look for the best solution for the job. They care about their work, provide clear reasons for the work they undertake, give some steer when needed and respect a budget. It's very refreshing to find operations like this still around and I wish them the best for the future."
Richard C
April 11, 2018
"Stuart and the team couldn't have been more helpful throughout the partial restoration of my Series 2a Land Rover. Before starting work they took the time to understand my goals, budget and timescale and provided me with accurate costing and advice prior to starting any work. With this guidance I was able to relax knowing that there was not going to be extortionate hidden costs and that my car was in safe hands. Stuart provided me with photos throughout the work, and was exceptional when dealing with my needs which developed as the project progressed. The finished project is exceptional and I can not recommend Stuart Brown highly enough for both his quality of work but also his honesty and communication"
Rupert Tilford
June 22, 2018